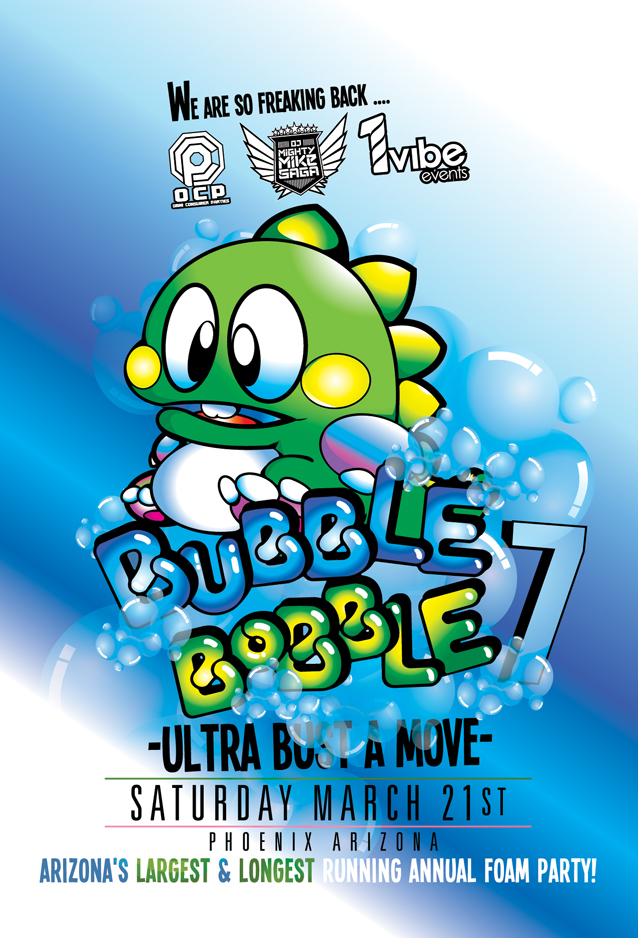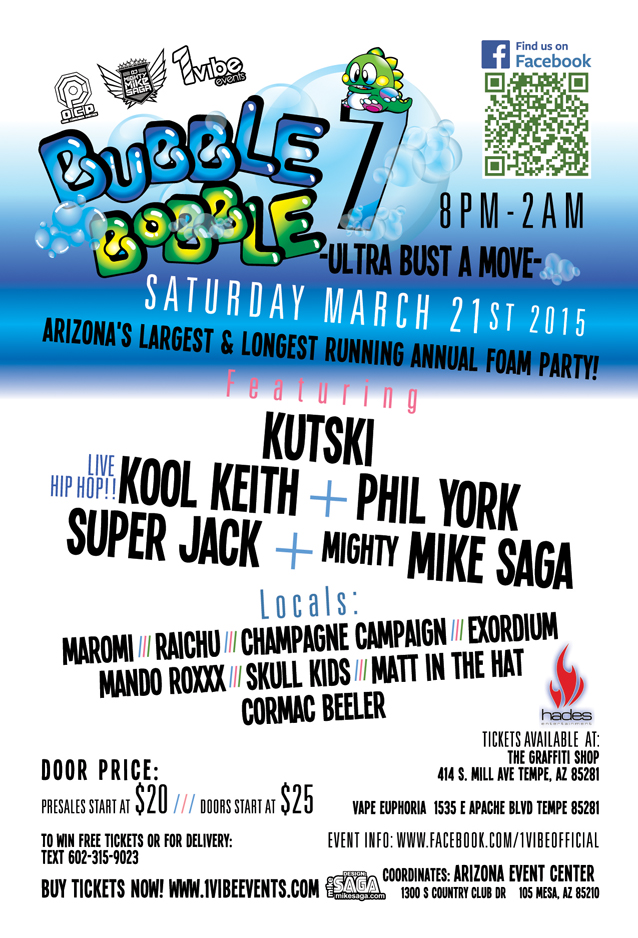 For the 7th year, I'm throwing Phoenix's largest foam party! This year I'm going back to rave heritage and having a live hophop act.. something the scene's been missing for a while. I have Kool Keith aka Dr Octagon coming to drop lyrics! In case you're somehow not familiar he's a hiphop legend who also donated his lyrical talents to none other than electronic legends The Prodigy.
Rounding out the headlining spots are Kutski and Phil York from England. These two legends of hard dance bring the beats at a breakneck pace that leaves the crowd out of breath.
Get ready for a foam paradise!